Roof Repair Near Me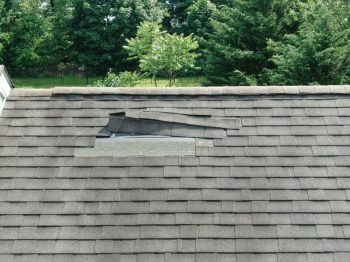 If you've begun to notice problems with your roof, like missing shingles, asphalt granules in your gutters, or leaks, you should have your roof inspected right away and make any necessary repairs. Problems with your roof that are left unattended could result in further damage and eventually require a full roof replacement. At Mid Atlantic Roofing Systems Inc, we have a team of experienced roofing contractors in Burlington, North Carolina, ready to assist you with all your roofing needs. 
We offer free estimates on all of our commercial and residential roofing services so home and business owners can get an idea of how much repairs might cost them before we begin work on their property. In addition to roof repairs, we also offer roofing replacement services, roof installation, and more! Our goal is to provide the highest quality customer service that will ensure peace of mind throughout the entire process for every roofing project we do. 
Roof Leak Repair
A leaking roof is a serious problem that requires immediate attention. Without the proper repairs, even a small leak can result in serious damage and cause wood rot, mold, and mildew. The best way to avoid this issue is to ensure your roof doesn't leak in the first place. At Mid Atlantic Roofing Systems, we offer a wide range of services, including repairs and replacements for damaged shingles or missing shingles, as well as gutter installation. If you have a leaky roof due to storm or hail damage, our team is happy to work with your insurance company to help with your claim. 
Mid Atlantic Roofing Systems provides reliable leak repair services in Burlington, North Carolina, that gives you peace of mind knowing your home's structure is safe from further water damage or leaks due to a damaged roof. We are dedicated to providing excellent service at affordable rates so you can rest easy knowing we have everything under control! Give us a call today for a free estimate on your residential or commercial roofing service!
Roofing Repair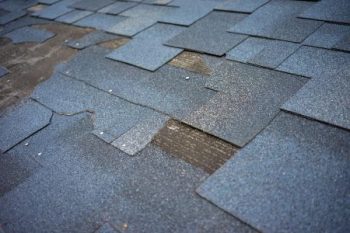 Finding a reliable roofing contractor shouldn't be a challenge. At Mid Atlantic Roofing Systems, we provide the exceptional results you need with the professional service you deserve. Our contractors have years of experience in the roofing business, working with all types of roofs, including flat roofs. We utilize the highest quality roofing materials for all our roof repairs, including a wide range of architectural shingles in many different colors and designs.
Our team of Burlington roofers will walk you through the entire roof repair process, from the inspection and estimate to your available roofing options and construction. We are dedicated to providing our clients with the best possible experience when it comes to your home or business's roof. No matter what you need in terms of maintenance, repair, or installation work, we have the skills necessary for delivering top-quality results every time. 
Roofing Contractor Near Me
Our Mid Atlantic Roofing Systems team has years of experience helping home and business owners keep their roofs safe and secure for many years after initial installation. We offer full-service residential and commercial roofing services, including new construction installations, re-roofs, partial roof replacements, storm damage restoration, gutter installation and more.
Mid Atlantic Roofing Systems is a local roofing company that has been in business since 2016. Our staff is friendly, knowledgeable, and ready to answer any questions or concerns you have about your roof. Give us a call today to get started!