Window Replacement Near Me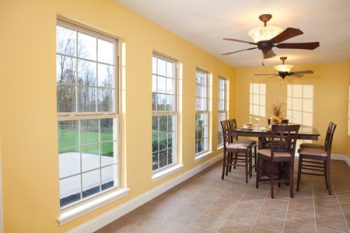 Windows are an essential component of any home. In addition to providing an aesthetic design, your windows are also responsible for incorporating natural sunlight, supplying sufficient airflow, and maintaining an adequate indoor temperature year-round. Most homeowners don't pay much attention to their windows until problems start to develop. Older or improperly installed windows are more prone to drafts, leaks, and fogged glass. These problems can lead to increased electricity bills, water damage, and an unattractive appearance.
At Mid Atlantic Roofing Systems Inc. in Winston-Salem, North Carolina, our experienced team of window installers is proud to provide you with professional window replacements and exceptional customer care. We take pride in every job we do and listen to our customer's needs. If saving money on your electricity bills is your top priority, we can install high-quality, energy-efficient windows. If you're looking for something more stylish to increase your home's curb appeal, we've got you covered. Give us a call today for a free estimate on your new windows!
Window Installation
Installing windows is not a simple task; it requires extensive knowledge of building structures and proper tools to ensure that everything is installed correctly. Window replacements are one of those things that can be done quickly or well. Some homeowners try to save money by doing this themselves, but they end up with problems like leaks and drafts when it's not done right.
Whether you've got vinyl, metal, wood, or fiberglass windows, Mid Atlantic Roofing Systems is here to help. We have been in business since 2016 and work with a team of experienced service professionals. We can replace your old windows with energy-efficient models that will help you save on heating costs while maintaining comfortable indoor temperatures year-round.
If you want peace of mind, call Mid Atlantic Roofing Systems for your window replacement project. We have been installing windows in Winston-Salem, North Carolina, for many years and have earned an excellent reputation for quality workmanship and affordable prices.
Vinyl Window Replacement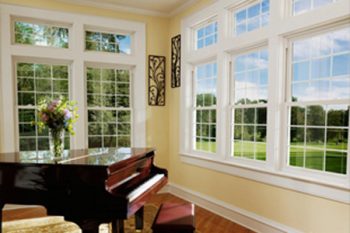 Broken windows are a major hassle. Not only is your home now vulnerable to water damage, but you're also losing money on your heating and cooling every hour that your window stays broken. Not to mention the frustration of calling around trying to find someone who can fit you into their schedule. If you've got a broken window and need an emergency window replacement, don't hesitate to call Mid Atlantic Roofing Systems today! We will come to your home or business and provide you with a free estimate of the project cost. Our team utilizes the highest quality products to ensure your property stays protected and energy-efficient.
A typical homeowner can spend hundreds of dollars on heating and cooling costs which is why it is so important to find ways to reduce those expenses. Vinyl windows are a great option for those who are looking to make their property more energy-efficient and are quickly becoming the most popular option among homeowners for their long list of advantages. These windows are incredibly energy-efficient, especially if you opt for triple-pane windows, which will provide exceptional insulation. In addition, the cost of installing vinyl replacement windows is comparable or less than many other window types out there today, like wood or aluminum framed replacements. Our team is here to provide you with durable and easy-to-maintain vinyl windows. Give us a call today for a free estimate!
Home Window Replacement
At Mid Atlantic Roofing Systems, we provide a wide range of services, including window replacements, roofing repair, gutter installations, custom chimney caps and more. If you're looking for a company in Winston-Salem, North Carolina, to provide any of these services, don't hesitate to give us a call. We strive to provide the highest quality workmanship and 100% customer satisfaction for every job we do. Give us a call today!