Commercial roofs require regular maintenance to ensure that they continue to function properly. Neglecting your roof can lead to costly repairs and even pose a safety hazard to those inside the building. This article will explore the benefits of regular commercial roofing maintenance and why it should be a top priority for business owners. From saving time and money to protecting your investment, we'll examine why preventative maintenance is key to keeping your business safe and reliable.
What All Is Generally Included In Professional Roof Maintenance?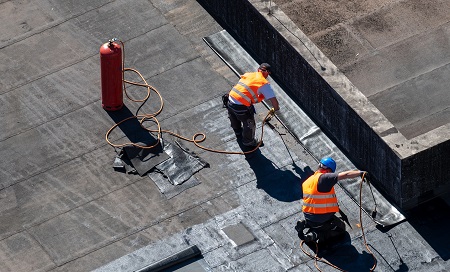 To ensure it lasts for years to come, regular maintenance is key. This includes basic levels of roofing support such as the following:
General roofing inspections
Checking for leaks, cracks, or other damages
Removals of debris, such as leaves, branches, and dirt
Gutter Inspections
Caulk application
Water removal
Mold inspection
Flashing inspections
Roof cleaning
Membrane repairs
Loose metal securement
But don't wait until your roof shows signs of wear and tear – regular maintenance is most effective for properties with newly installed roofs or those younger than five years old. Investing in the longevity of your roof while it's still in good condition can save you a lot of trouble in the future.
Prolongs the Longevity of Your Roof
Ensuring the health and longevity of your roof is essential in protecting what is likely one of your most valuable assets: your business. While many business owners may feel confident in their ability to assess their roofs and identify any potential issues, it is always recommended to seek the help of a certified roofing professional. These experts not only have the experience and knowledge to identify problems that you may have missed, but they can also make roofing repair recommendations that will ultimately save you money. So, if you want to ensure that your roof remains in the best possible condition, trust the experts and leave the job to the professionals.
A Chance to Treat Problem Areas Early On
As a business owner, the last thing you want to deal with is a roofing catastrophe disrupting your day-to-day operations or damaging your inventory. That's why having a commercial roofing maintenance contract is a smart investment. With regular check-ins from expert technicians, you'll be able to catch any pesky leaks, ponding water, or damages before they spiral out of control. Not only will this save you time and money in the long run, but it'll also give you peace of mind knowing that your commercial property is well-maintained and protected. So why wait until it's too late? Call your local experienced roofer maintenance company right away, and rest assured that your business is in good hands.
Safe for Employees
A leaking roof is more than just an eyesore. It can create a serious emergency for your business and employees if left unchecked. Water stains on the ceiling might seem harmless, but they signal a bigger problem that needs to be addressed immediately. The stagnant water can quickly lead to mold growth, negatively impacting the health of those working in the space. Don't let a leaking roof become a bigger issue than it needs to be – take action immediately by getting your roof inspected by certified roofing contractors before you see any leaks.
Maintenance Can Help Prevent Early On Set Full Roof Replacements
One of the most significant benefits of regular commercial roof maintenance is that it can help prevent early onset full roof replacements. Without proper maintenance, small issues such as cracks or leaks can quickly escalate and cause significant damage to the entire roof. This damage can be so severe that it may require a full roof replacement, which can be expensive and time-consuming. Regular maintenance allows professionals to catch small issues before they become major problems, which can extend the life of your roof and save you money in the long run. By investing in regular roof maintenance, you can avoid the stress and financial burden of unexpected full roof replacements.
Keeps Up To Date on Warranties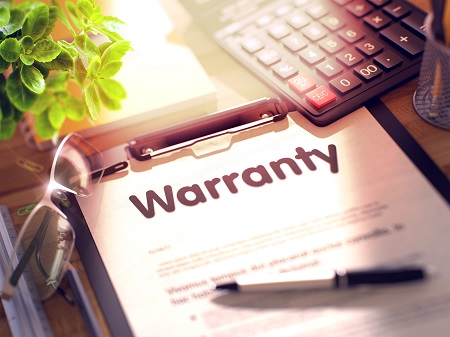 As a savvy business owner, it's essential to protect your investment, and that includes your building's roof. Ignoring regular maintenance may seem like a minor issue, but it can have major consequences. With commercial roof repair services sometimes being expensive, ensuring you have all the necessary ammunition to back up any warranty claims is wise. One way to do this is by having a team of professionals conduct regular roof inspections and maintenance to catch any potential issues early. By doing so, you'll also extend the lifespan of your roof and reduce the likelihood of costly repairs down the road. Taking preventative measures now will save you time, money, and headaches in the long run.
Prevents Liability Issues
It is the responsibility of the business owner to ensure the safety of anyone inside your commercial building. This includes tenants, employees, and customers alike. Neglecting to properly maintain your commercial roof can lead to physical and financial disastrous consequences. Leaks caused by a lack of maintenance could lead to expensive damage to stored items such as computers, merchandise, and machinery. By prioritizing commercial roof maintenance, you can significantly decrease the likelihood of facing these unexpected events and ensure the safety and well-being of everyone in your building.
Contact Mid Atlantic Roofing Systems for Professional Roof Maintenance and Repairs
When it comes to commercial roofing, you need a roofing team of experts you can count on to get the job done right. At Mid-Atlantic Roofing Systems Inc. in Burlington NC, we offer a variety of top-notch services to keep your building looking its best. Whether you need repairs, a replacement roof, or a flat roofing installation, we have you covered. Our experienced team of flat roof specialists are skilled in installing various types of membranes and providing all the necessary care and maintenance for your commercial building. We cater to various commercial customers, from warehouses to healthcare facilities, and offer exceptional services and free estimates. Trust our commercial roofing contractors to provide you with top-notch services that will exceed your expectations!
Contact us today to get started on your next roofing project.
We provide comprehensive roofing services:
Commercial Roofing Services
Commercial Roofing Installation
Gutter Installations
Commercial Roof Replacements
Flat Roofing Applications
Roof Repairs
And More
Visit our About Us page for more information about our roofing company.