We Are Your Local Commercial Roofing Contractors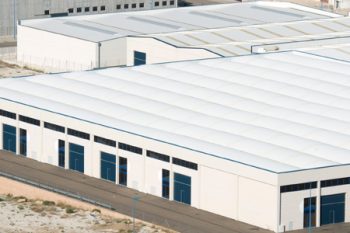 There is no one-size-fits-all solution for roofing, especially when comparing residential roofing to commercial roofing. These two types of roofs are incredibly different, from the material and equipment used to the installation and repair processes.
At Mid-Atlantic Roofing Systems Inc. in Charlotte, North Carolina, we offer various commercial roofing services, including roofing repairs, commercial roof replacement, and flat roofing installation. Whether you own a warehouse, restaurant, shopping center, or healthcare facility, we are your go-to industrial roofing expert for all your commercial roofing projects. Contact us today to learn more about our services and get a free estimate!
TPO Roofing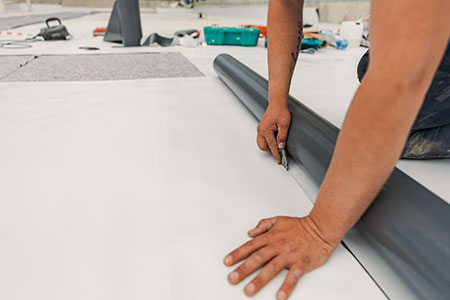 TPO is a heat-welded commercial roofing option that is environmentally friendly, helps reduce energy costs, and is available in a variety of thicknesses to fit your needs.
EPDM Roofing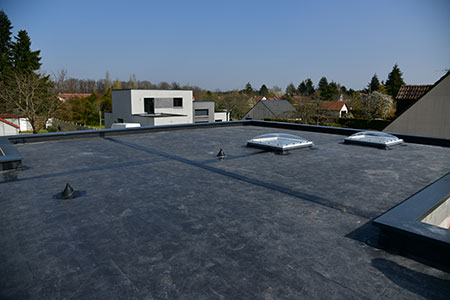 EPDM roofs are a black, single-ply rubber roofing membrane that requires little maintenance, is resistant to UV rays, and is capable of withstanding extreme temperatures.
PVC Roofing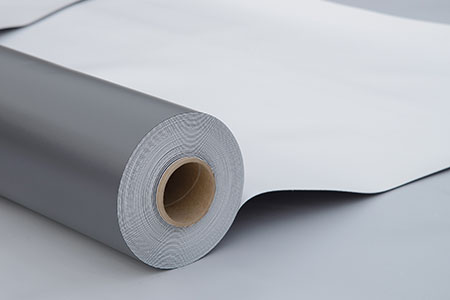 PVC roofing is an incredibly durable roof option for commercial buildings and is resistant to various chemicals, grease, oils, and fuels, making it an ideal choice for restaurants.
Roof Coatings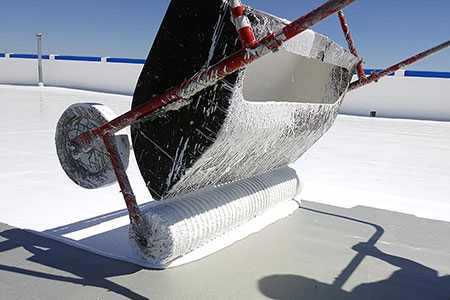 A silicone coating is an excellent way to restore and protect many commercial roofing systems. It can be applied to a variety of roof types, including TPO, PVC, and EPDM.
Your Search for Commercial Roofing Near Me Ends with Us
Our team of trusted roofing contractors works closely with each of our clients to help them make the best decisions for their roofs. We can handle everything from design to commercial roofing installation so that your property looks great and is protected from roof leaks and other roof damage.
With our experience in the roofing industry, you can rest assured that your roof will be repaired or installed with the quality workmanship you can rely on.
We have been in business for many years, helping business owners install quality roofs on their properties at affordable prices while also providing excellent customer service throughout the entire process.
Our team will help you make decisions about what type of material and style best fits your needs, as well as schedule any necessary permits and roofing inspections needed before we start working on your new roof so there are no surprises later on down the road.
We offer exceptional warranties on all roofs!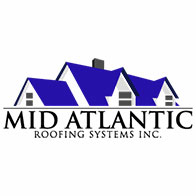 Starting at a minimum 20-year warranty and up, depending on your roof type!
Ongoing Roof Maintenance
As a property owner, you understand the importance of protecting your investment. As your commercial roofing contractor, we understand the importance of your investment as well as the need to protect and care for your roof over the many years ahead. And although your roof comes with a manufacturer warranty, there are many things that can affect the life of your roof that are not covered by the warranty.
With so many possible adverse effects on your roof, it's highly recommended that you inspect your roof at least once a year and after severe weather. And who better to inspect your roof than the contractor who installed the roof to begin with? No one else is more familiar with your roof and the many facets that go into a full roof inspection.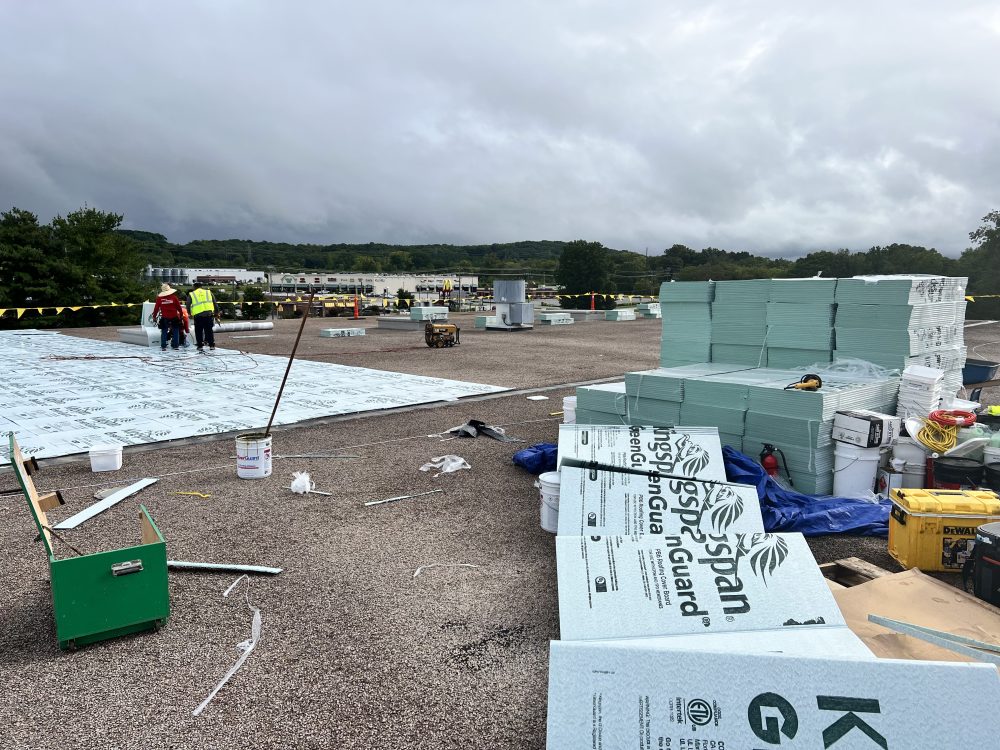 Roof Problems Not Covered By Warranty:
Lack of routine maintenance
Drains that are clogged, broken, or not functioning properly, leading to inadequate or insufficient drainage.
Gutters and downspouts that are broken or not functioning properly.
Improper repairs and/or materials by unauthorized contractors.
Damage caused by animals or insects.
Structural problems, building movement.
Hail, wind storms, heavy snow loads, hurricanes, tornados, etc.
Contamination of the membrane by harmful chemicals such as oil or solvents.
Damage caused by other trades (e.g., improperly installed equipment.
Excessive roof traffic.
Vandalism: impact from falling objects.
Metal Roofing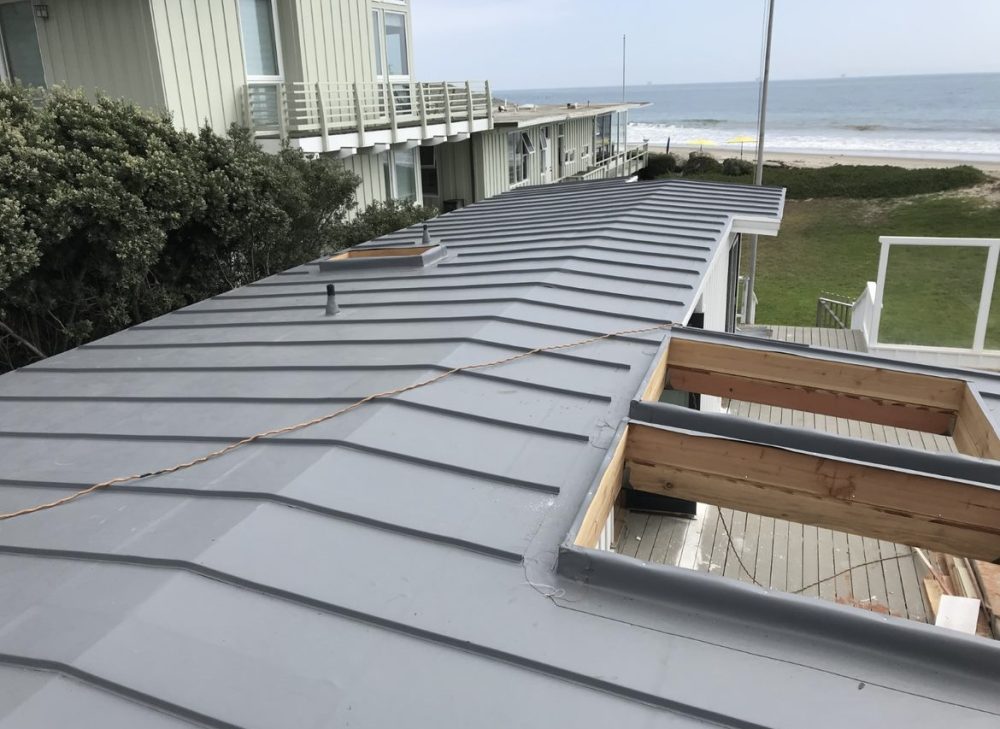 We provide a variety of high-quality, ENERGY STAR® rated, fluid-applied roof restoration systems specifically designed for metal roof surfaces. Our metal roof restoration systems are proven to stop leaks, reduce energy consumption, prevent rust and corrosion, extend roof life, and, most importantly, they cost half as much as a conventional roof replacement.
The beauty of a fluid-applied roof restoration system is that it is installed directly over your existing roof substrate. We specifically engineer our systems to restore, waterproof, and protect a variety of flat and metal roof membranes—all at a fraction of the cost of tearing off and rebuilding.
Benefits of Acrylic Roof Coatings
Acrylic roof coatings are among the most durable and inexpensive elastomeric coatings in the industry. Comprised of high solids emulsion polymers and potent biocides, these highly reflective coatings are ideally suited for extreme UV climates and provide superior resistance to mildew and dirt accumulation.
Acrylic coatings are often used to restore aged metal roofs, but they also work on a number of different roofing substrates, such as modified bitumen, single-ply, built-up roofs, and spray polyurethane foam. Acrylics are easy to work with and come in a variety of different standard, premium, and custom colors.
We Are A Carlisle Syntec Systems Authorized Applicator
Commercial Roofing Done Right
You can't take any chances when it comes to your business's roof. As a Carlisle Syntec Systems authorized applicator, we have the degree of experience and training necessary to handle any commercial or residential roofing project with the utmost care. We utilize the highest quality materials focusing on durability, safety, and energy efficiency. With the outstanding workmanship and customer satisfaction you've come to expect from us, our team at Mid Atlantic Roofing Systems Inc. will make sure your roof is in top condition. Contact us today to learn more about our commercial roofing services.
---
Your Go-To Commercial Roofing Company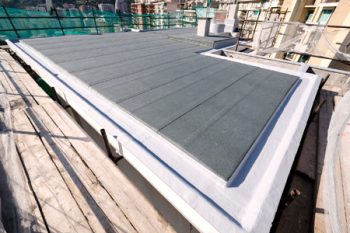 In Charlotte, North Carolina, flat roofs are a very common type of roofing system. They're easy to install, durable, and cost-effective, but just like residential roofing, they can develop major problems down the road if not properly maintained. As you may already know, flat roofs require special maintenance to stay in good condition for as long as possible. If you don't perform regular inspections and repairs on your flat roof, it will eventually need to be replaced altogether.
The best way to avoid these costly issues is by installing a high-quality single-ply membrane-like TPO or EPDM when you first build your commercial building. At Mid Atlantic Roofing Systems, we specialize in installing these types of membranes and providing all the necessary care and maintenance services required to keep your building looking great for years!
We Also Do Commercial Roof Repair
Whether you're building a new facility or renovating an existing one, choosing the right roofing material is important. The wrong choice can put your business at risk and cost you money in maintenance and repairs down the road. Our expert commercial roofers are ready to help you select the best roof system for your needs. We consider factors like budget, durability, energy efficiency, aesthetics, and more when helping you decide on what's best for your project.
Whether you need repairs or a complete replacement of your commercial roof, we have the expertise to ensure your investment will last many years. In addition to replacing roofs, we also provide repair services such as re-roofs, sealants, waterproofing systems and much more.
When choosing a commercial roofing contractor, there are many things to consider, including reputation, quality of workmanship, guarantee on materials and labor, insurance coverage for damage caused by faulty workmanship or materials, and more.
Mid Atlantic Roofing Systems has been providing reliable commercial roof services for many years. We are fully licensed, insured, and bonded to provide you with peace of mind that your project will be completed on schedule and within budget. Give our commercial roofing team a call today for a free estimate!
What does commercial roof inspection include?
Check the rooftop for environmental contamination.
Check the rooftop for signs of damage.
Check the roof field for damage or deficiencies.
Check the field of the roof for any soft areas.
Check penetrations for watertight seals.
Inspect curb flashings for signs of movement.
Check curb flashings and counter flashings for watertight integrity.
Inspect drains and remove any debris to allow for maximum flow.
Ensure walkway pads remain securely welded to the rooftop.
Check stands and bases of all HVAC units to ensure proper support.
Check rooftop HVAC units and verify that all doors are secure.
Check rooftop HVAC units to ensure all pipes and connections are secure.
Check scuppers for any obstructions.
Check all gutters and downspouts.
Check expansion joints for signs of excessive movement and leaks.
Check all perimeter edging for signs of straining.
Check roof edging for signs of leaks and missing mortar.
Check edge metal for rusted metal and paint as needed.
Check the underside of the roof deck for signs of leaks.
Check interior walls and ceiling for signs of leaks.
Check exterior walls for signs of leaks.
Check exterior walls for cracks or missing mortar.
What roof is typically used in commercial roofing?
EPDM or TPO. These materials have been commonly used prior to the innovation of PVC. Although effective, these materials do not have the improved qualities of PVC we use today.
What are the advantages of a flat roof?
They are cheaper and quicker to install.
They're Versatile
Unlike sloped roofs, flat roofs are accessible and thus easy to inspect for damage and leaks. You can also utilize the rooftop in many ways such as creating a deck, garden, or using the for relaxation or entertainment, such as parties or other get-togethers. Flat roofs are the best locations for solar panels as well.
They Allow Space for HVAC Units
Flat roofs offer enough space to hold HVAC units, including commercial ones. It's safer to install your building's HVAC on its roof to avoid vandalism or damage.
They're Energy Efficient
Flat roofs are more energy-efficient than sloped ones because they have a membrane system applied on top of rigid sheets of insulation. The absence of gaps blocks the passage of air.
They're Easy to Clean
As flat roofs are more accessible than other roofing systems, they're easier to maintain. Being able to access every part to clean it regularly prevents mold, algae, stains and debris from building up.