Custom Chimney Caps Near Me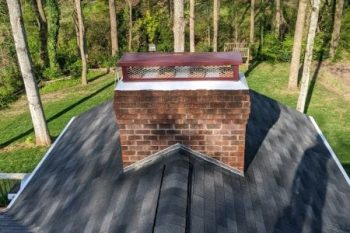 If you're like most homeowners, then you know that a roofing system is an important part of home maintenance. You want to protect your home from the elements and keep it in good condition for years to come. But if you've never had chimney caps installed before, then finding the right company can be difficult. If you need new chimney caps or just want to upgrade your old ones, we are here to help! We offer a wide range of services, including installation and repair. Our experienced team has worked with many types of roofs and chimneys over our long history in business, and we have the knowledge necessary to get the job done right every time.
At Mid Atlantic Roofing Systems Inc., in Raleigh, North Carolina, we offer chimney cap installations as part of our comprehensive home improvement services. All of our custom chimney caps are backed with a lifetime warranty against corrosion and defects in the workmanship. We provide several different types of chimney caps, depending on the type of flue in your fireplace. In addition, our caps are available in stainless steel and copper, and we can order the colored metal of your choice. Give us a call today for a free estimate!
What Is A Chimney Cap?
Your chimney is a crucial part of your home, especially during the winter months. It helps to regulate the temperature inside and out by providing an escape for the hot air from your fireplace or wood heater. With that being said, it's essential that you take proper care of this important structure so it can continue to perform its job properly year after year. A chimney cap is one way to help protect this vital piece of equipment in your home. They are designed with several features that make them incredibly useful as well as aesthetically pleasing additions to any exterior design style you have going on at home. 
Chimney caps and chase covers work together to prevent leaves, twigs, and animals from entering your chimney. The cap is placed on the top of the chase cover, and both are important in reducing drafts, rain, and internal chimney decay. At Mid Atlantic Roofing Systems, we can also install stock top mount caps, custom outside mount chimney caps, and custom pot toppers.
Custom-Made Chimney Caps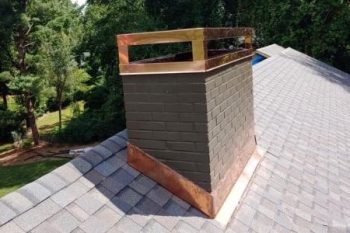 We specialize in custom-made chimney caps for any type or style of fireplace in Raleigh, North Carolina. Our craftsmen will take measurements from your home and create an artisanal piece that matches seamlessly with your brickwork or stone facade, so it looks like it was there all along! Our skilled carpenters use only high-quality materials such as copper and stainless steel when constructing our custom covers so they stand up against rusting or corrosion even in harsh weather conditions year after year. 
At Mid Atlantic Roofing Systems, our goal is simple – to provide quality service at affordable prices so that all of our customers can enjoy their homes without worrying about leaks or water damage caused by bad weather conditions or poor roof maintenance practices. We are committed to providing top-notch customer service and will do everything possible to ensure your needs are met. 
Chimney Cap Installation Near Me
If you are looking for a quality chimney cap, then you have come to the right place. We specialize in handcrafted caps that can be customized to fit any home or business. At Mid Atlantic Roofing Systems, we take pride in our work and want your experience with us to be positive from start to finish. Our products are made of high-quality materials and built by skilled craftsmen who know how important it is for them to get it right the first time. Whether you need help choosing a chimney cap or would like one custom designed, contact Mid Atlantic Roofing Systems today! We offer free consultations so that we can learn about your needs and goals, as well as competitive pricing on all of our products so that you don't overpay for anything! Give us a call today!