Siding Contractors
There is a lot to consider when it comes to choosing the right siding for your home. At Mid Atlantic Roofing Systems Inc., we have helped hundreds of home and business owners make the best choice for their property. We continuously strive to be one of the most trusted and respected roofing companies in our area, but we also offer quality siding installation services throughout Charlotte, North Carolina. 
Our team of experienced siding installation contractors will help you find the perfect solution that fits your needs and budget while adding value to your property. We offer many different types of siding, and our team will work with you every step of the way from choosing materials to installation so that you can have the peace of mind you deserve when we are done. Give us a call today for a free estimate!
Vinyl Siding Installation
Poorly installed siding can be an eyesore that detracts from the overall appearance of your home or business. In addition, it is also susceptible to damage caused by weather and climate changes. The installation of vinyl siding is a tricky job. Even a small mistake can put your home in jeopardy of water intrusion and a list of other problems. There's more to this process than just the siding cost. It is essential to find reliable siding installation contractors that will ensure your siding not only looks great but will also protect your home for years to come. 
If you want your house to look great and be safeguarded from the elements, Mid Atlantic Roofing Systems is here to help. Our team of experienced service professionals has been providing the residents of Charlotte, North Carolina, with reliable siding installation for many years. We offer a range of vinyl siding products and financing options to ensure every one of our client's needs and budgets are met. 
Siding Replacement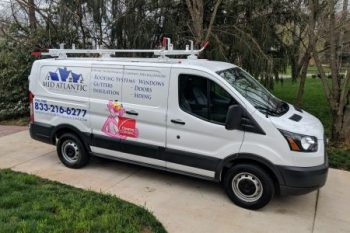 Replacing siding is a great way to upgrade the look of your home while providing long-term durability and protection against water damage. But when deciding whether to repair or replace, there are several factors that need to be considered, including cost, appearance and longevity. Replacing siding is an important part of the process when it comes to remodeling the exterior of your home. There are many reasons to consider replacing your siding. Many owners fail to notice the visual signs of deterioration: swollen panels and bowed boards, peeling caulk and peeling paints. But damaged siding not only tarnishes the aesthetic of your exterior; it also creates space for water intrusion, leading to all sorts of other problems.
Vinyl siding is a great option for homeowners who want to give their homes an updated, modern look. However, with so many options and colors available, it can be hard to decide what will work best with your home's exterior. Mid Atlantic Roofing Systems has been installing vinyl siding in Charlotte, North Carolina, for many years. Our professional installers have years of experience working with all different types of vinyl siding materials and colors. We know how to create the perfect look for your home's exterior so you can enjoy a beautiful new appearance at a reasonable price point!
Siding Contractors Near Me
Whether you're looking to upgrade your home's curb appeal and property value with new siding or you need to replace the old and damaged siding on your commercial building, our team at Mid Atlantic Roofing Systems is here to help. We provide a wide range of services, from roof replacement and repair to gutter installation and new windows. Whatever you have in mind, we're sure to get the job done. Give us a call today for a free estimate on your next project!