Commercial Roofers Near Me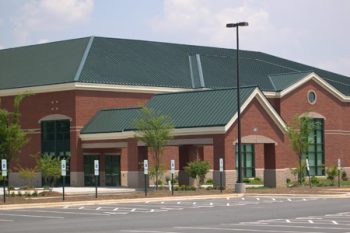 Commercial roofing projects are often larger than residential ones, require more workers, materials, and sometimes need larger equipment to get the job done. Working with an experienced team of roofing contractors with all of these requirements will provide you with peace of mind that your roofing project will be completed with the quality workmanship you can rely on.
At Mid Atlantic Roofing Systems Inc, in Winston-Salem, North Carolina, we have all the necessary resources to provide a wide range of commercial roofing services, including roofing repair, installation and replacement. Our team has years of experience in the roofing industry working with large buildings like warehouses, schools, stores, and more. We utilize the highest quality roofing materials like PVC (Polyvinyl Chloride) and TPO (Thermoplastic Polyolefin) for flat roofs. Our skilled team will assess your needs before providing you with a free estimate so that we can come up with a plan that works best for you.
Commercial Roof Replacement
We understand that, as a business owner, your roof is an important investment and keeping up with regular maintenance and repairs is critical. However, as your roof ages or develops more serious roofing issues, repairing it may no longer be a viable option. There will eventually come a time when you have to replace your roof entirely. When this happens, working with an experienced roofing expert is paramount.
At Mid Atlantic Roofing Systems, we recognize that not all commercial roofs are created equal. That's why our team of Winston-Salem roofers takes the time to determine which type of roofing materials will be the best fit for your needs based on durability and cost factors, as well as aesthetics and energy efficiency. We follow roofing industry standards, and all of our services are backed with exceptional warranties, so you can rest easy knowing your new roof will last for many years.
If you are a business owner in the middle of a budget planning session, chances are that your roofing expenses aren't going to be your top priority. The problem is, if you don't invest in commercial roofing repairs for your building now, you may find yourself spending more on emergency repair work later. Mid Atlantic Roofing Systems can help with all of your commercial roofing needs! We ensure excellent customer service and high-quality products at affordable prices so that we can fit into any budget plan – no matter how tight it might be! Our years of experience in the roofing industry means that we know what works best for North Carolina businesses regarding their roofs.
Commercial Roofing Services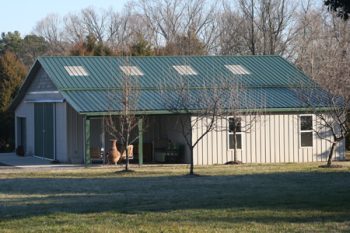 There are many reasons why roof repairs become necessary, including hail damage, wind damage and missing shingles creating a leaky roof. When you have a commercial roofing problem, your business suffers. That's why Mid Atlantic Roofing Systems offers complete service and repairs to keep your property running smoothly. We will even help work with your insurance company if you are filing a claim for your roof replacement.
Our team can handle any issue with your commercial roof repair needs – from minor leaks to major problems like hurricanes or tornadoes. If you're looking for fast, reliable service at competitive prices, call our commercial roofers today!
Commercial Roofing Contractor
A commercial roof is a huge investment and it is your responsibility to keep it in its best condition. If you don't, you will lose money as the value of your property depreciates with every passing day. But how do you choose which company to hire? There are so many options out there that sometimes it feels impossible to know who can help you get the job done right.
Mid Atlantic Roofing Systems has been serving businesses throughout Winston-Salem, North Carolina, for many years. We have extensive experience working on all types of commercial roofs, from flat roofs to steeply pitched ones. Our team offers comprehensive repair services at affordable rates. You can count on us for quality workmanship and excellent customer service! Give us a call today for a free estimate!